The machine to fit the customer – not vice versa
Many different issues are associated with the encrusting and pelleting of seed – and there are just as many possibilities for technical realisation.
This is why our product portfolio includes both standard and specialised machines
Our range of standard machines comprises seed coating machines for small quantities (e.g. in the laboratory) together with machines for medium-size quantities and large-scale production.
The mixing chambers are available in 8 sizes:
for batches up to 0,05 dm3, 0,1 dm3, 2,5 dm3, 12,5 dm3, 32,5 dm3, 65 dm3, 130 dm3 and 180 dm3.
On the basis of these mixing chambers we design seed coating machines with exactly the required output and configuration to match the customer's particular needs.
All our seed coating and seed pelleting machines are "Made in Germany"
From drawing-board and assembly line to software development and programming – our machines are produced entirely in our Elmshorn works.
Hardware and software from a single source – and with a single responsibility
Intelligent SATEC system controllers => Less work for your personnel + Prevention of faulty batches
Rotor-stator mixing principle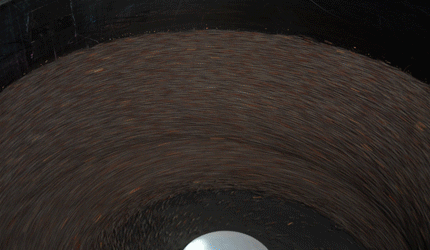 Our coating machines are all based on the rotor-stator mixing principle and can be used not only for the coating, encrusting and pelleting of seed but also for many other purposes (e.g. for fertiliser granulating, or for applying rodenticides to substrates).
SATEC CONCEPT – A single process from trial seed to large-scale production
The SATEC CONCEPT batch coater offers clear advantages:
accurate dosing of seed and dressing
homogeneous distribution at all throughput rates
no startup or shutdown losses
exactly preselectable amounts of treated, whether 5 kg, 330 kg or 30 t
shortest possible cleaning time when changing over to different seed varieties
modular construction allowing a wide range of additional equipment to be fitted as required
internal data management and recording
online assistance and diagnosis, software updates
Click HERE to find out more about the rotor-stator mixing principle.